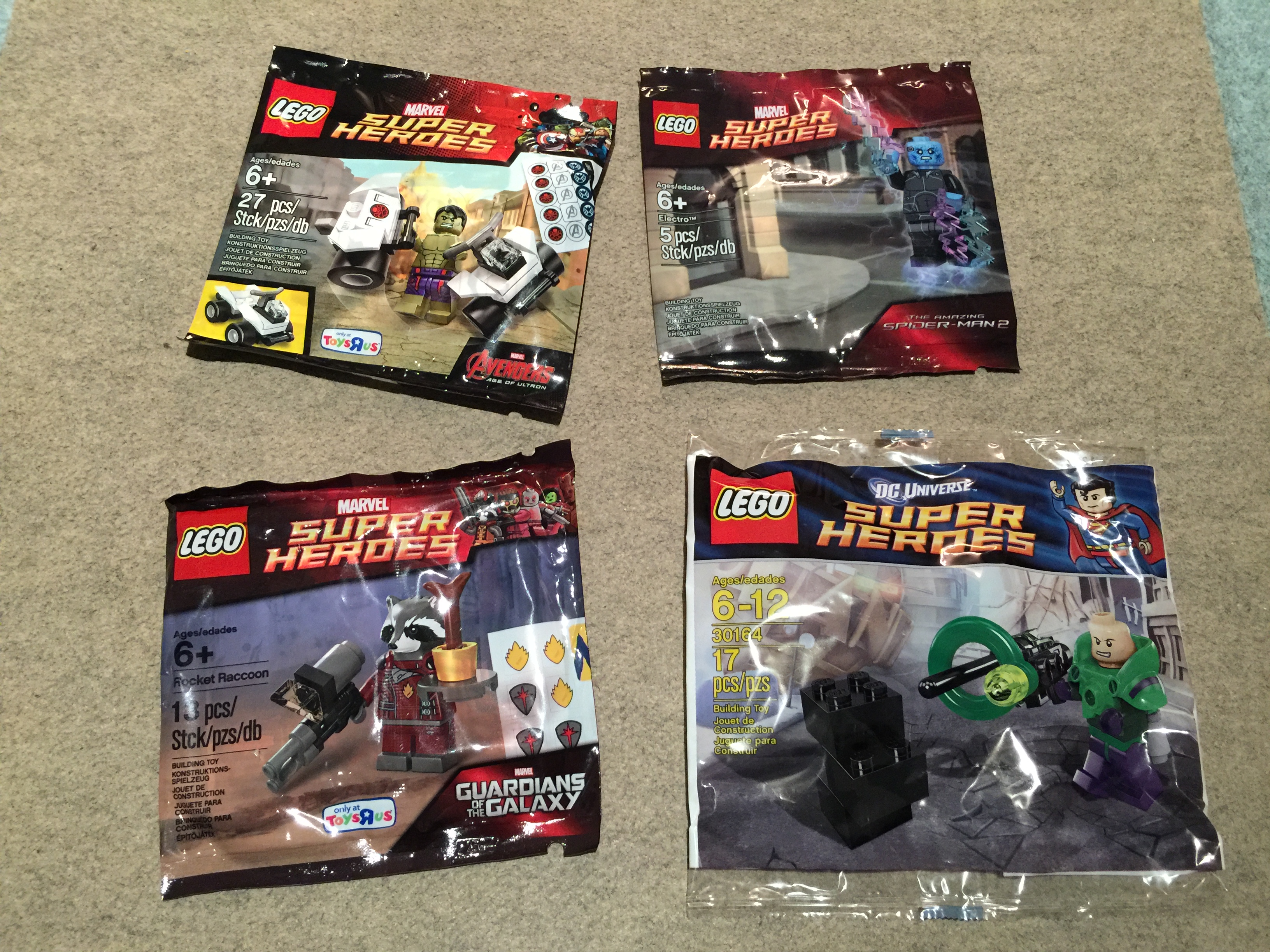 We're reaching the end of our 12 Days of Christmas giveaway celebration. This is Day 11, the penultimate day. I'm going to try and go out with a bang, so for today's giveaway one lucky winner will get the above pictured LEGO Super Heroes Minifig 4-Pack: Rocket Raccoon, The Hulk, Electro, and Lex Luthor. To enter, send me an email at giveaways@fbtb.net with the subject line Super Duper. Standard giveaway rules apply. You have until 11:59pm December 11, 2015 to enter. The giveaway is once again open to everyone regardless of location (yesterday's was the only exception). Good luck!
And the winner of 75092 Naboo Starfighter set, sponsored by The LEGO Group, is:
Daniel Cañez of San Antonio, TX
Congratulations, Daniel! I've sent your mailing address to my contact at LEGO. Thanks for being a reader!
And once again, big thanks to LEGO for sponsoring yesterday's giveaway!