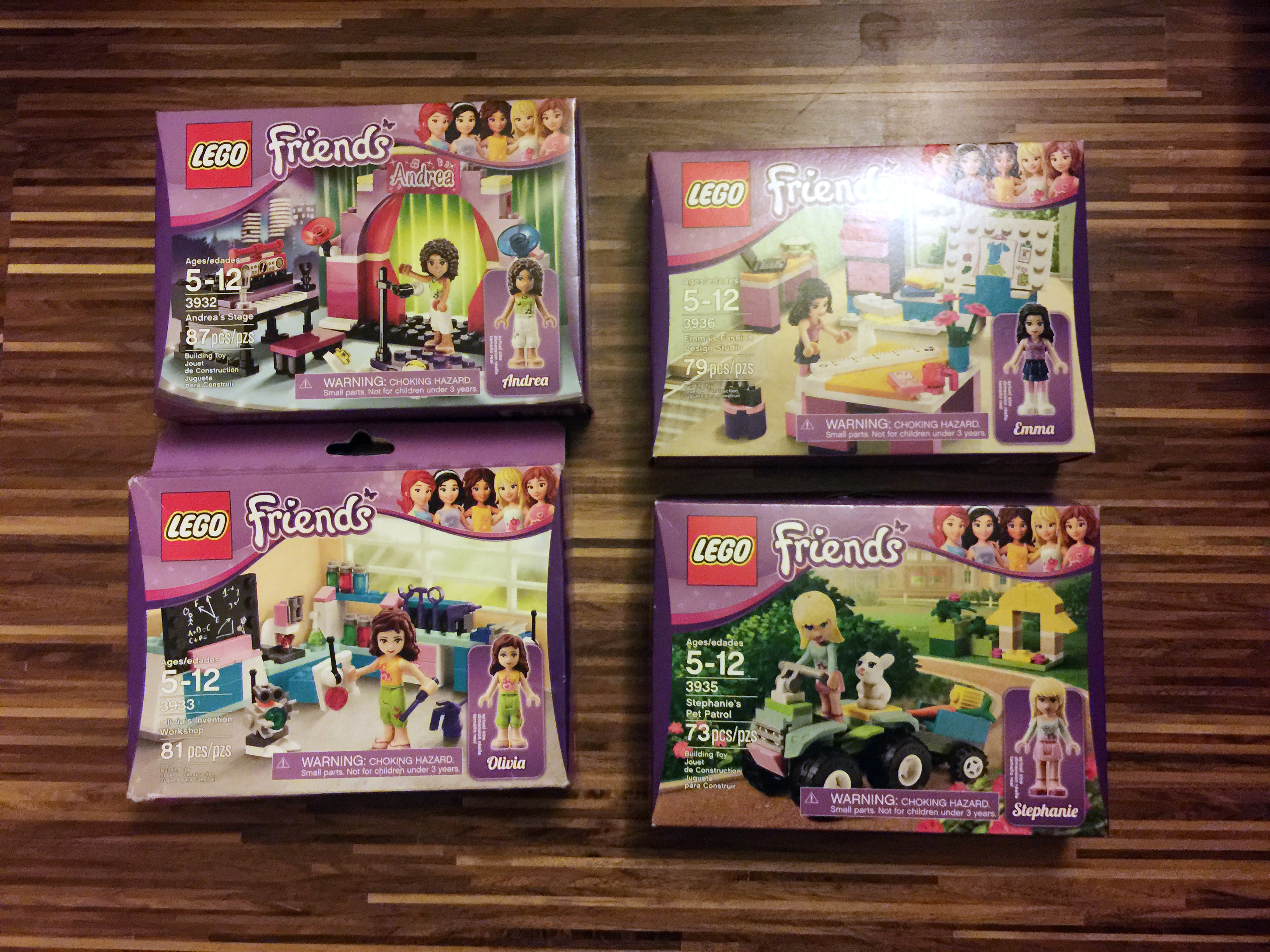 These are kind of old Friends sets. I mean they're almost vintage. But I hope whoever walks away with this set will appreciate them or gift them to someone who does. In this giveaway, should you be lucky enough to win, you'll get one copy each of 3932 Andrea's Stage, 3933 Olivia's Invention Workshop, 3935 Stephanie's Pet Patrol, and 3936 Emma's Fashion Design Studio. You're on your own for the inside straight. You know the deal: send me an email at giveaways@fbtb.net with the subject line Friends For Me. Standard giveaway rules apply. You have until 11:59pm December 7, 2015 to enter. Good luck!
And the winner for our previous day's giveaway of the Polybag 6-pack is…
Adam Kannas of Stillwater, MN
Congratulations, Adam! Thanks for being a reader.