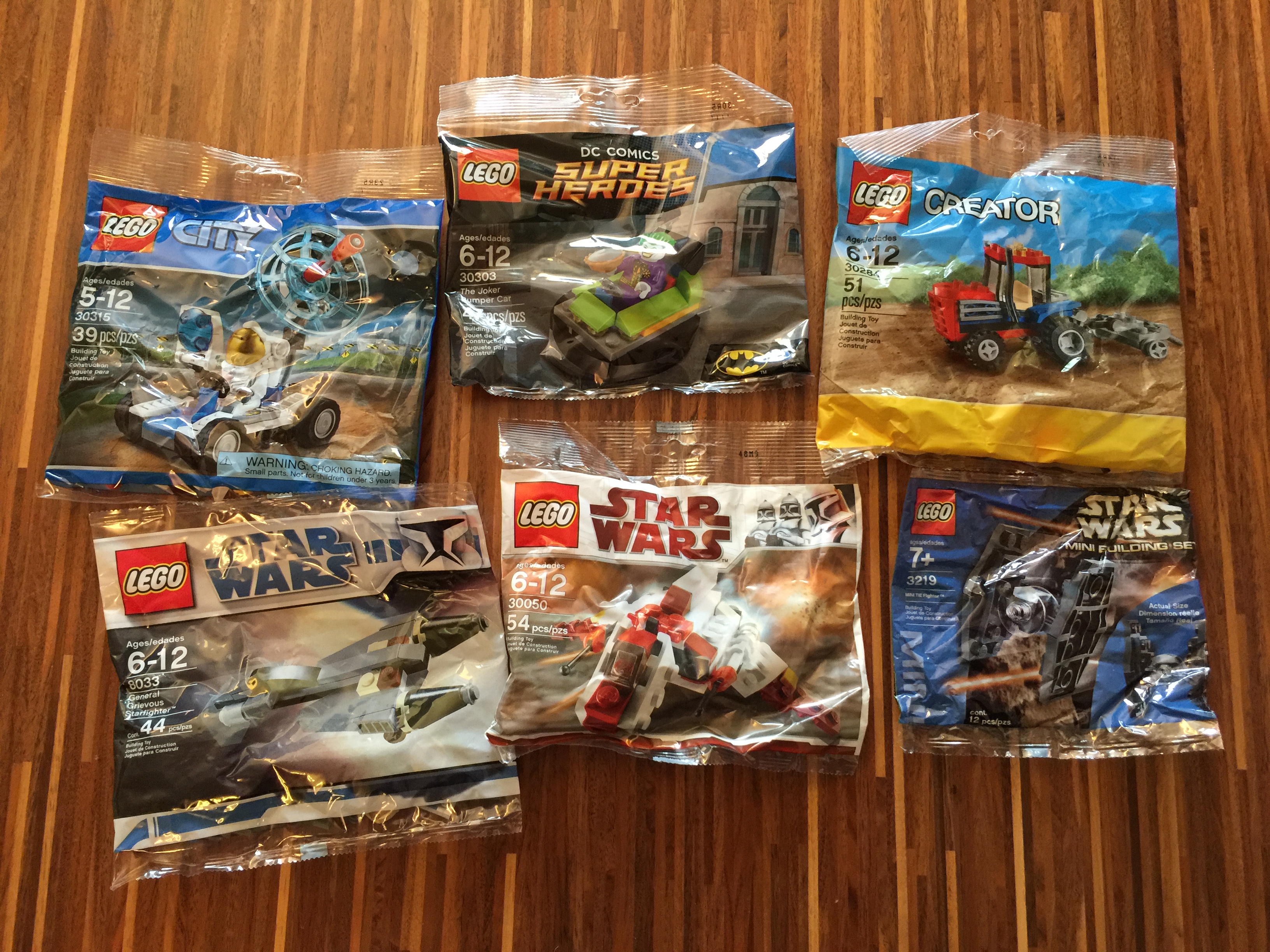 Today's giveaway notice is going out a bit late. I blame lazy Sunday mornings for that. For this contest, you will get a 6-pack of the above-pictured polybags: 3219 MINI TIE Fighter, 30050 Republic Attack Shuttle, 8033 General Grievous Starfighter, 30284 Tractor, 30303 The Joker Bumper Car, and 30315 Space Vehicle. To enter, send me an email at giveaways@fbtb.net with the subject line I may not have a six-pack, but I at least have polybags by 11:59pm tonight December 6 2015. Standard giveaway rules apply. Good luck!
And yesterday's giveaway winner, he who shall be bequeathed a copy of 75099 Rey's Speeder, is:
Jeremiah Tabatt of Cottage Grove, MN
Congratulations, Jeremiah! Thanks for being a reader!