I have to apologize to you guys. In a sales post posted earlier this week, I made a comment that the two Spider-Man: Homecoming sets "look pretty accurate to the source material." But after building and reviewing
76082 ATM Heist Battle
, that statement could not be further from the truth. I wanted to review these sets sooner rather than later since
Spider-Man: Homecoming came out on disc earlier this week
. Let me tell you, I had high hopes for this one, I really did. At first glance, it looks like it perfectly recreates the ATM vestibule scene from
Spider-Man: Homecoming
. Once you scratch past the surface, it gets a little more disappointing the more you look.
I haven't really railed against a set in a long time. So here we go...
The Spectacular Spider-Man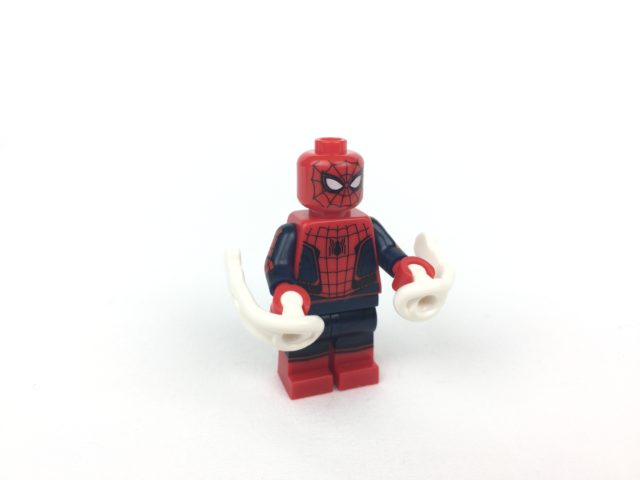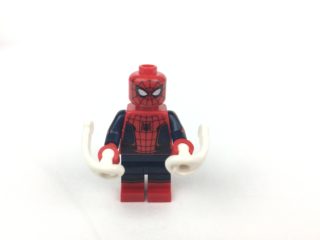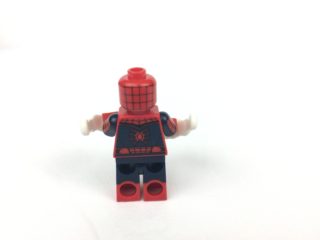 But first, let me just say that the Spider-Man minfig is great. Spider-Man was the first thing I built out of Bag #1 and I was really impressed with him. The dark blue coloring, the lines, arm printing, the legs, he just looks awesome.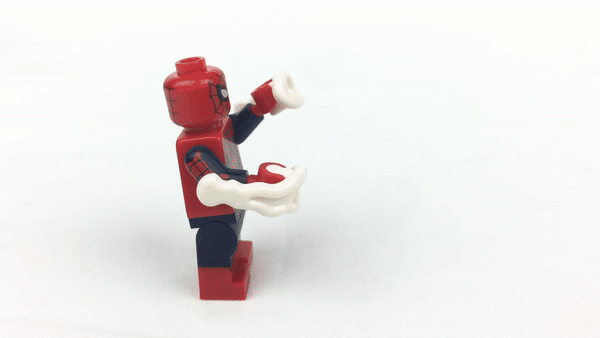 He comes with these flingable elements that mimic his web ammunition to knock around some bad guys. They work pretty well, but I wonder if they'll weaken the minifigs hands from extended use.
Needs More Criminals
[gallery columns="2" link="file" ids="42927,42928,42929,42930"]
Sadly, you only get two out of the four criminals: Fake Captain America and Fake Hulk. No Fake Iron Man, no Fake Thor, no Jill Goodacre. It's a crime they weren't included. The masks are a hoot and can make for some nice bad cosplay custom minifigs. The heads are double-sided for some added flexibility and re-use. But again, THEY SHOULD HAVE INCLUDED ALL FOUR FAKE AVENGERS!
LEGO Loves Exploding Banks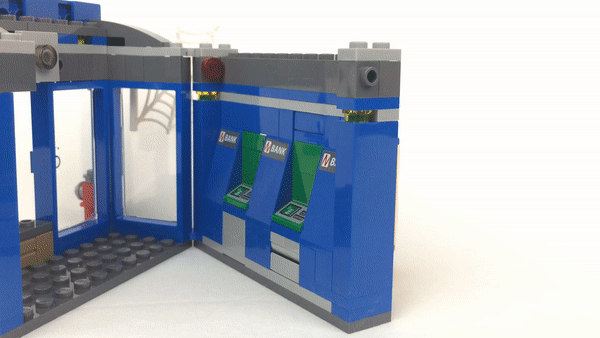 The exploding mechanism works well when you apply enough force. It's still a bit finicky however. You hit the lever hard enough and the cash tiles pop out the top. The whole contraption seems more complex than it should be and I can't help but wonder if it could have been built a different way to save on pieces to get other more important things included in the set like two more criminal minifigs.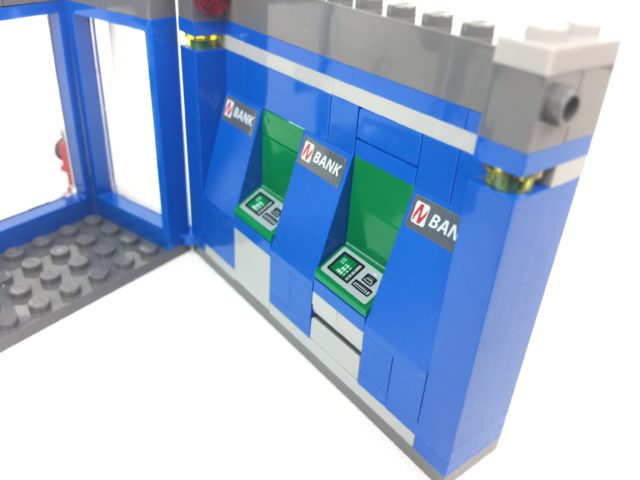 There are two ATM machines, and they are built differently. I guess one is removable (the left one) so it can be towed away with the bike based on the front of the box. That, of course, never really happened so par for the course for LEGO getting things wrong once again.
Deleted Scene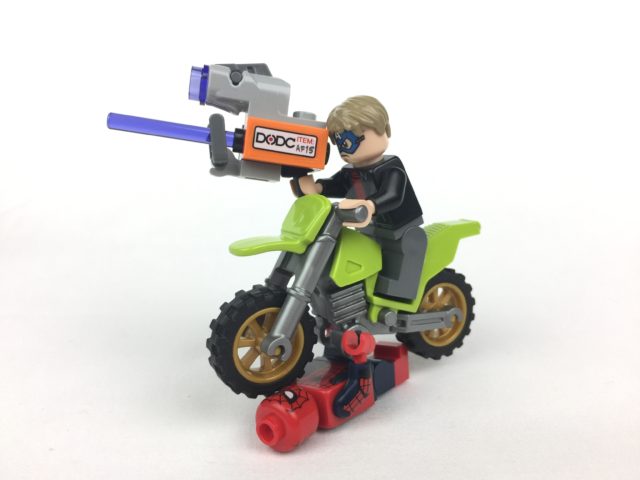 Anyone remember this deleted scene from the special features of the movie? Yeah, neither did we. Oh well, we get a bike because LEGO can't seem to help themselves from including some sort of vehicle element in a set marketed towards boys.
Why The Giant Web Flag?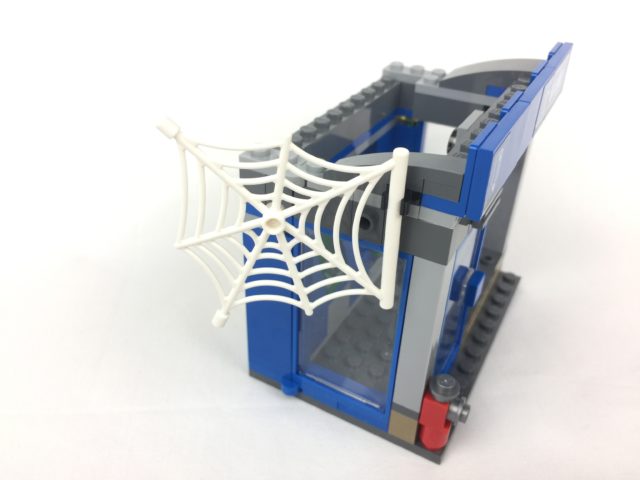 Yeah, this makes no sense. What the hell is this thing for anyway? It's on the outside of the building, whereas the fight scene takes place inside the vestibule. I just don't get it.
One More Thing...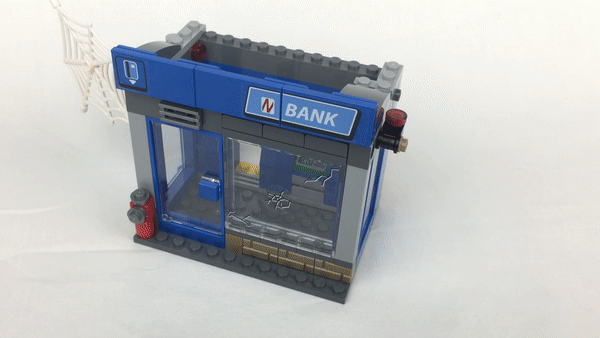 The front window pops out via a small lever on the side of the building. I made a gif of it so I might as well include it. It works well. Yay.
Conclusion
Like I said, at first glance it looks like it recreates that ATM scene pretty nicely because you don't really need much: Spider-Man, a couple of thugs, and an ATM vestibule. While you do build an ATM vestibule, that might be the only positive from this set. As much as I liked the Spider-Man minifig, it does not make up for the fact that it is lacking two core characters relevant to the scene the set is trying to recreate. And the bike and spider web flag is just added nonsensically. This set scores
1 out of 5 stars
. You can avoid it entirely and you won't miss a thing. Not getting these minifigs isn't a big deal because the gang of robbers is incomplete, and who wants that? And Spider-Man you can get in the other set. Seriously, it's not worth it.
They could have and should have stripped down out of the elements, simplified some of the builds, and made it a glorified minifig battle pack. No one would have minded.
Will It Fit In A Ziploc Freezer Bag?
For sure, just one will do.
Buy It
But hey, if you're still not convinced and want to get it anyway, buy
76082 ATM Heist Battle
from
Amazon
where it is currently 20% off as of this writing.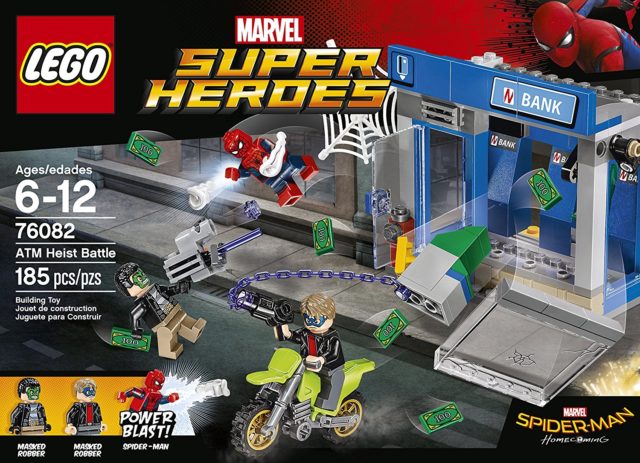 All Of The Pictures
[gallery link="file" ids="42936,42942,42935,42934,42933,42932,42931,42930,42929,42928,42927,42926,42925,42924,42923,42922" orderby="rand"]
Win My Review Copy Of 76082 ATM Heist Battle
Update 10/27/2017: Giveaway is now closed.
Why spend money when you can win one for free! Standard giveaway rules apply and it would behoove you to go read them because I threw out a good number of entries on my last giveaway. Entry period will close when I post the next review giveaway. So shoot me an email to giveaways@fbtb.net with the subject line 76082 ATMHB. Good luck!
Our review copy was NOT provided by The LEGO Group.
---
Permalink:
https://www.fbtb.net/lego-super-heroes/marvel-comics/2017/10/19/review-76082-atm-heist-battle/