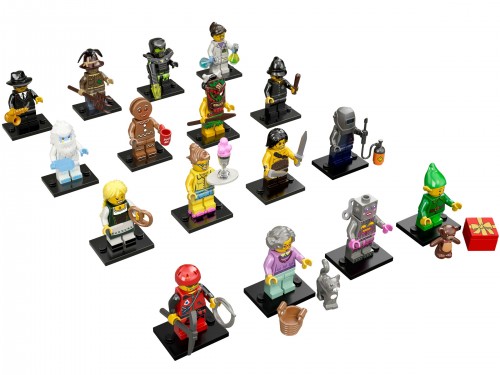 Forgot to include this post along with the others, but if you're not sick and tired yet of LEGO's Collectible Minifigure line,
Series 11 is now available
. They have thankfully upped the purchase limit from 16 to 32, so you're chances of getting 6 of one minifigure is even greater. Price is $2.99 a pop.
Oh, and if you were having troubles getting the Clone Trooper Lieutenant to automagically add to your cart when at least $50 of LEGO Star Wars product was added, that has been fixed now.
---
Permalink:
http://www.fbtb.net/2013/09/01/71002-lego-minifigures-series-11-now-available/