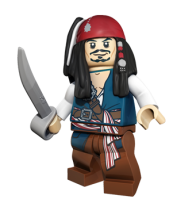 Psst, avast there...
Pirates of the Caribbean fans will be excited to hear that the Blu-Ray is coming on October 18th. LEGO POTC fans will be even more excited to hear of a pretty cool sweepstakes as well. Simply visit
this link
 to enter.
You could win one of dozens of prizes including a home entertainment center, LEGO sets and the grand prize is a trip for a family of four to Billund Denmark to get the VIP treatment.
---
Permalink:
http://www.fbtb.net/2011/10/13/potc-blu-ray-lego-sweepstakes/