I ran across something interesting on a visit to the LEGO store today... there's one of the blister minifigure packs featuring three members of the Gotham Police department. These packs have been around for years in the City/Friends line (and occasionally other LEGO original lines), but are usually more a filler spot on the shelf in LEGO Brand Retail stores and apparently at TRU and Target.
Brickset
is listing it as a LEGO Exclusive, so for now, you need to hit a store to find them. If they show up on
[email protected]
or anywhere else, we'll get a post together, because there's a whole lot to love in this $12.99 pack.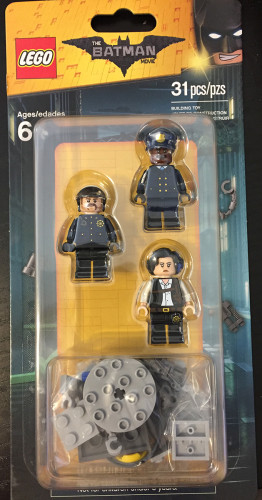 ---
Permalink:
https://www.fbtb.net/the-lego-movie/2017/01/29/lego-batman-movie-minifigure-pack-gotham-police-department/