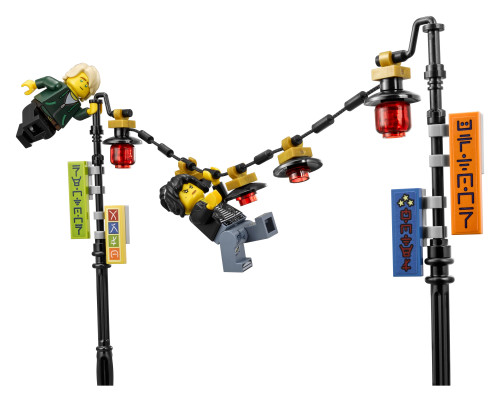 Note
: Because there are so many pictures, I'm splitting this up into three posts. The only real difference is with the pictures.
I mentioned in the SDCC-rundown that the sets for the LEGO Ninjago Movie will be on public display for the first time at SDCC this year, and also available for sale to the public for the first time (implying that they've been on sale privately, I guess?) ahead of their August 1st release date. Along with that info, they sent us a full rundown of the sets, including the retailer exclusives you will be chasing and the Collectible Minifigure series. We've (probably) covered some of this before, but be prepared for one big mega post on all of it!
Here's the details from their press release for the sets. Pictures are available below the fold.
Beginning August 1, the following will be available at your favorite place to shop for LEGO toys:


Spinjitzu Training Dojo – join ninja heroes at the dojo with this action-packed Spinjitzu training set, complete with Garmadon combat dummy. ($9.99)


NINJAGO City Chase – help Lloyd, Nya and Officer Toque build and race a police tuc-tuc vehicle past a street food stall and through lantern-draped lampposts to prevent a robbery. ($19.99)


Master Falls – team up with Master Wu and Kai to build and cross the jungle bridge with opening cage and explore a hidden cave in search of a secret map. ($29.99)


Manta Ray Bomber – help Cole save Shen-Li using the Manta Ray Bomber, complete with two spring-loaded shooters and a detachable boat. ($29.99)


Water Strider – battle the shark army and pretend to walk on water and climb walls with this poseable mech using the 360-degree rotating cockpit and rapid shooter. ($29.99)


Green Ninja Mech Dragon – outwit the Green Ninja's evil father Garmadon with this mighty mech featuring articulated snapping jaws, poseable body, swooshing tail, leg-mounted stud shooters and hidden pop-out thrusters. ($49.99)


Lightning Jet – grab the handle of Jay's jet to swoop down and unleash the spring-loaded shooter and trigger-activated rotating electro-disc to save Ed and Edna from the shark army's crab, but beware of the crab's snapping pincer and stud shooter! ($59.99)


Fire Mech – get set for a sizzling battle with this huge mech with shoulder disc shooters and non-shooting fire blasters. ($69.99)


Temple of Ultimate Trials – join a ninja mission to infiltrate the Temple of the Ultimate Weapon, but beware of all that stands between the ninja and the treasure chest, including a secret entrance, a trapdoor function, rock-dropping and dynamite-dropping functions, blade-shooting and chopping-sword traps, a dungeon, and a hanging cage. ($99.99)


Destiny's Bounty – construct Master Wu's huge training base in this highly detailed set featuring three modular levels and a double-headed dragon, wind-up-and-release anchors, training dojo, bathroom and Wu's bedroom in the hull – not to mention many hidden secrets. ($159.99)


The retailer exclusives are also going to be available on August 1st:


Jelly Sub – join Jay in battle against the shark army and protect Takuma's boat from flying Jelly Sub attacks. Sub features minifigure cockpit, rotating legs, flick-fire missiles and swinging tentacles. Available at Walmart stores nationwide. ($29.99)


Garma Mecha Man – help Lloyd protect civilian Pat from attack by Garma Mecha Man, featuring spring-loaded shark blaster, ammo belt and fish tank. Available at Target stores nationwide. ($59.99)


Ice Tank – help Zane save Patty Keys and Torben from the shark soldiers using this cool vehicle featuring big tracks, ice cannon with rapid shooter, and a rotating ice container. Available at Toys"R"Us stores nationwide. ($79.99)


Available September 1 exclusively at
[email protected]
 and LEGO Stores...


NINJAGO City – build the ultimate NINJAGO City with this impressively detailed three-level model featuring a traditional fish market, sewer outlet, house with dining room and bedroom, robot service station, taxi stand, sliding elevator, modern fashion store, construction site with bonsai tree, comic book stand, crab restaurant, ATM, radio tower, modern rooftop sushi bar with conveyor belt and Lloyd Garmadon and Koko's apartment, plus 16 minifigures. ($299.99)


Available December 1


garmadon, Garmadon, GARMADON! – fans help Lloyd save hotdog guy and braces girl from the Garmadon Shark Mech, which features two opening cockpits, snapping jaws, posable legs and feet and two spring-loaded shooters. Available exclusively at Toys"R"Us stores nationwide. ($79.99)


70606 Spinjitzu Training Dojo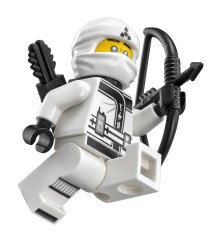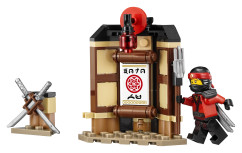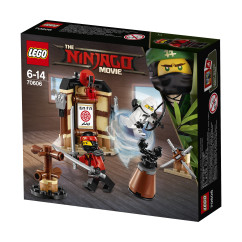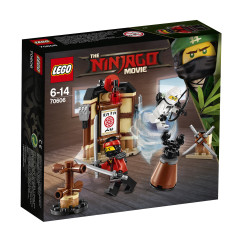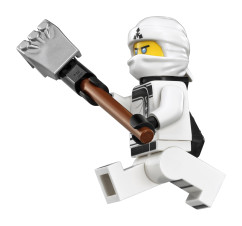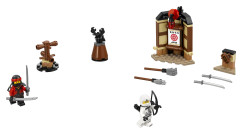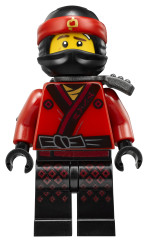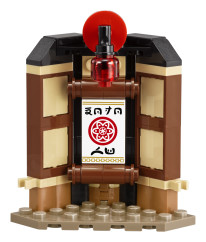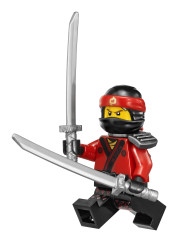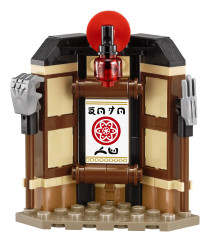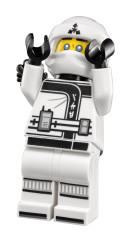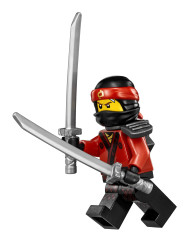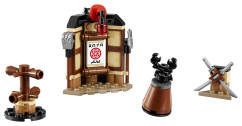 70607 NINJAGO City Chase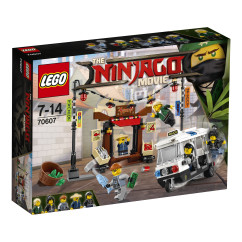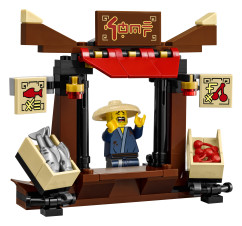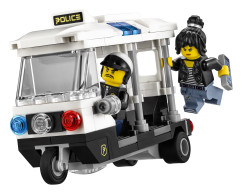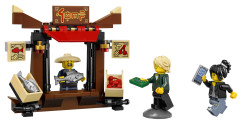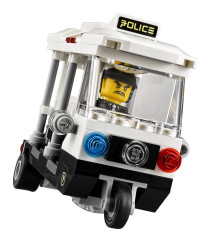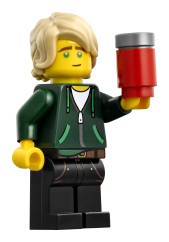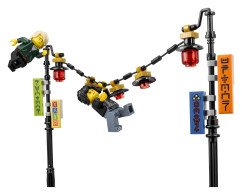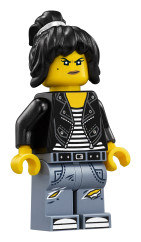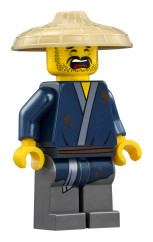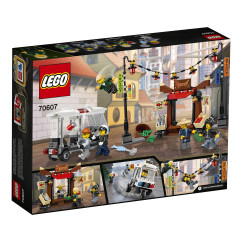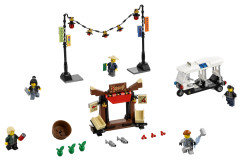 70608 Master Falls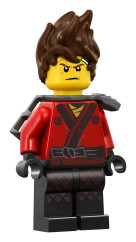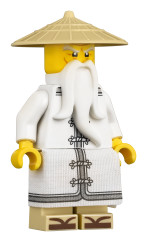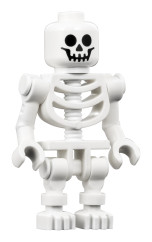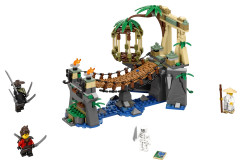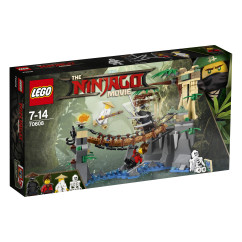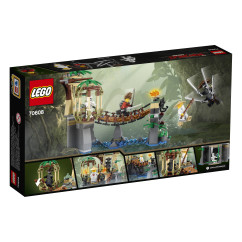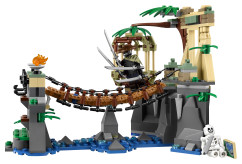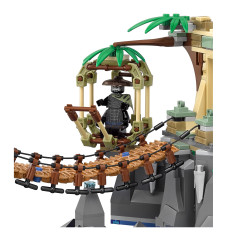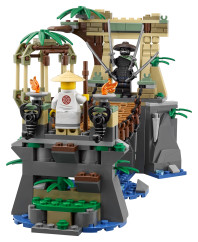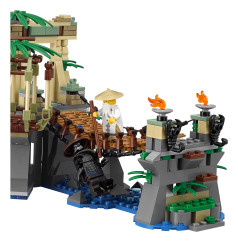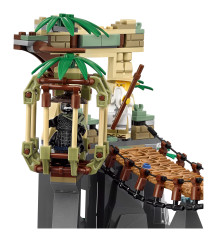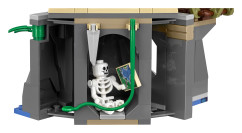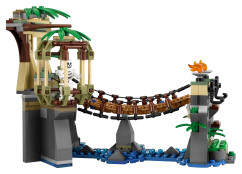 70609 Manta Ray Bomber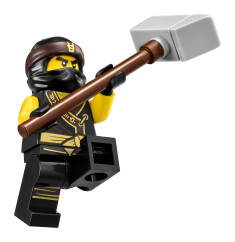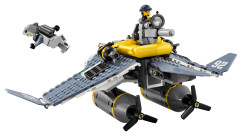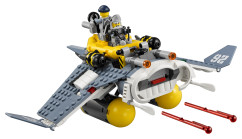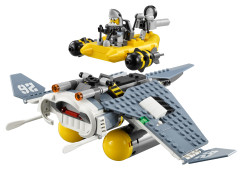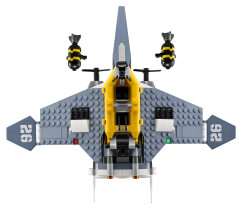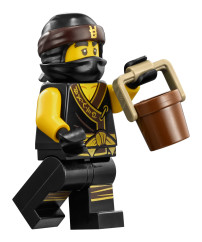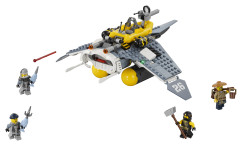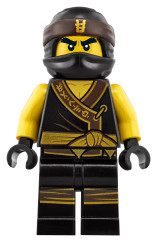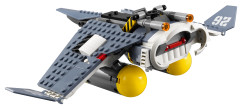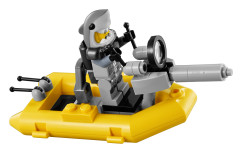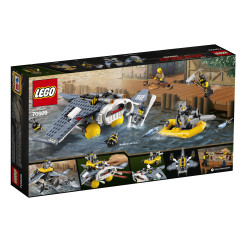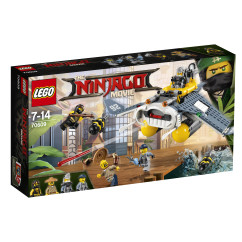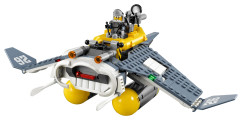 70610 Flying Jelly Sub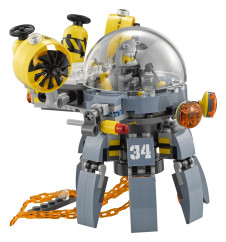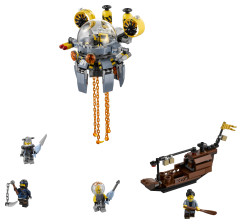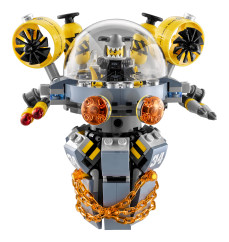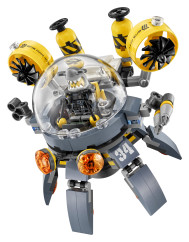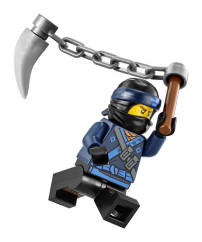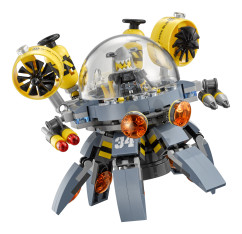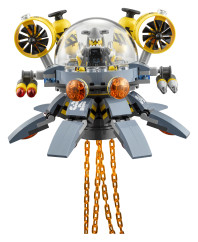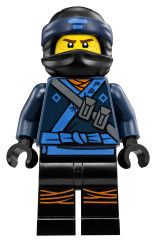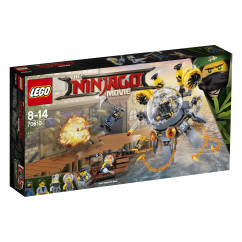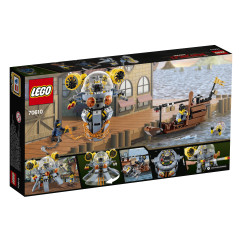 ---
Permalink:
http://www.fbtb.net/2017/07/20/sdcc-lego-ninjago-movie-sets-post-1-of-3/