"Which set should I get?" - Decision Making and You
It lives! (recycled from FBTB 2.0)
Maybe it's just me, but we seem to be getting
a lot
of "I've got money, which set should I buy, X or Y?" type threads lately. I thought it might be time to take it upon myself to start a catch-all thread for this type of question. Here's my 2 cents, regardless of which sets we're talking about.
There are basically 3 variables you want to consider when deciding between 2 sets when your funds are too limited to buy both:
Age (how close to retirement is each set):
When forced to decide between two sets, my personal rule of thumb is (assuming I "like" both sets equally) to buy the set that's been on the market longest first. There are exceptions to this rule (see 7283 "Ultimate Space Battle") when it's pretty clear that if you don't snap it up right away, you're gonna miss out. On the flip-side of that coin, some expensive UCS sets stay around for years. Generally speaking, your average LEGO set has a lifespan of about 2 years (though it does vary) and if something you want is already close to the 2 year mark, it's time to ask yourself whether you want to pay MSRP now or if you're willing and able to pay collector's prices later (or, of course, secret option #3 - dealing with loss

).
Cost (is one cheaper?):
If both sets you're considering are part of the same release wave and you like them both equally, I would generally lean towards buying the more expensive one first unless you're anticipating a sale of some kind or if you're not certain you're completely sold on the theme just yet. Chances are if you have the money for the expensive one now, you should act on it. Saving up for the less expensive one should, ideally, take less time. Before you know it, you'll have both.
What do

you

want? (Which one has the parts, minifigures or overall model you're most interested in?):
Basically, nobody is going to be able to make up your mind for you. I generally consider the following criteria in this order:
Do I like the subject and the LEGO representation of the subject?
Do I like the assortment of parts?
Do I like the selection of minifigs?
Educate Yourself
I always have trouble with the very general, usually accompanied with no specific details "which sets are good/worth it" type of questions. I'm not entirely sure why, but I think it's mainly because the answers are very subjective and given the vast amount of readily available information on the Internet, asking such broad questions also comes off as kind of lazy. As previously mentioned, nobody can make up your mind for you. But I don't want to appear unfriendly to new kids just getting into the hobby or old kids coming back from a dark age, so I have this to offer:
You want pieces?
Bricklink
is an essential resource, particularly for older parts no longer in the current production line, so register as a member and make yourself happy. The key to having a good experience on Bricklink is to find sellers you trust who consistently offer quality parts and fair prices. When you find them, be sure to leave them positive feedback after each successful transaction and be sure to add them to your favorites list so you can find them again. LEGO also has a customer service section of their website where you can
request replacement
of broken or missing parts (generally, for free) but this is an honor system and abusing it is frowned upon. There is also the
LEGO

[email protected]

Online Pick-a-Brick
, but that tends to be a bit more expensive than the same parts in new condition on Bricklink.
You want set inventories? You want to do one of two things: 1)get familiar with
Bricklink's catalog
and check out set inventories or 2)use
Peeron
to do the same.
You want instructions? The best place to purchase physical instruction booklets, again, is Bricklink. However, there are multiple sources for online instructions* if you're going paperless, such as Peeron's
PICSL
,
Worldbricks
, and for more recent sets,
LEGO's customer service site
. Between those three sites, you should be able to get pretty much whatever instructions you need for official sets in an electronic format (generally, .pdf).
You want reviews? Well, FBTB has its very own
review forum
as well as a
Set Guide
that includes some basic review information. If you're looking for more of an "on a scale of 1 to 10" sort of answer,
LUGNET
has a simple rating system for all the entries in its set reference list. There are other resources for reviews, generally in the form of blogs and fan sites/discussion forums, but with the other information posted here, you have plenty of tools to make an educated assessment yourself.
You want to view/share pictures of upcoming sets or MOCs?
Flickr
is where its at, but I found there to be a bit of a learning curve in using it. Lots of great stuff out there though by talented builders, so it's totally worth it. Before Flickr, there was
Brickshelf
. While it's still alive and kicking, most of the cool kids these days use Flickr. Brickshelf is a bit easier to use, but it is also more limited in its functionality whereas Flickr has all of this "Web 2.0" community magic behind it.
Want to keep track of your collection? Do so at
Brickset
. Their site has a vast catalog of LEGO sets listed which is updated regularly and often lists sets that have yet to hit store shelves. Registering and logging in allows you to flag sets as "owned" or "wanted." There is a "My Sets" area that allows you to view and analyze your collection with data such as number of sets owned, number of unique sets owned, retail value of your collection and completion percentages regarding how many sets you own in a specific theme. There is also a way to track other details about your collection in the form of the "Advanced Collection Manager" feature. You can apply ACM data to each set in your collection and include specific details such as where and when you purchased a set, how much it cost you, where it physically resides, and it's condition. Hesitant to add a set to your collection list because you're missing the minifigures, parts, box or instructions? You can still include the set in your Brickset collection and mark any of those items as missing or present in the ACM data. Your list of owned sets can be exported and you can even export all of your ACM data as a separate file if you want to back it up for safe keeping.
LUGNET
and
Peeron
both give you the option to build a personal set database if you register, unfortunately, approvals for membership used to take a while at the best of times. These days, LUGNET and Peeron activity has dropped off considerably, effectively rendering them as "ghosts sites." The catalogs of information on each site are vast, but inventories don't seem to be getting updated at all, so Brickset seems to be be the better option in many respects.
You want to know what sets you can build with this vast collection you've been keeping track of? Try uploading your setlist from Brickset (via direct integration) or Peeron (via file export/import) to
Rebrickable
. There you can find out if you need to make a trip to Bricklink or if you can just pilfer parts from your own collection to build other official sets you never purchased.
So, that's about the very best comprehensive answer I can come up with. This is a sincere, earnest attempt to be helpful to those that are willing to make a little effort to help themselves. For those of you looking for a spoon-feeding, the set I recommend to you can be found below: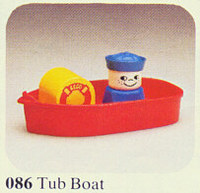 "You're gonna need a bigger boat..." - Sorting/Storage
This is it's own animal with myriad techniques, methods, tactics and strategies. It's a war of attrition that you're destined to lose and it warrants a
separate discussion
.
Gift Giving
In all likelihood, you know the recipient of your gift better than anyone here would, so this one is really on you. It'll mostly be a matter of what they'll get the most enjoyment out of, how much you want to spend and the availability of whatever it is you're trying to hunt down. Check out LEGO
[email protected]
if you need to confirm the MSRP on a current set and consider taking a look at the "
Finds/Deals
" forum here on FBTB or the
Brickset Bargain Watch page
to see if you can score something on the cheap.
Selling Your LEGO
I'll be perfectly honest...I only sell the odd set very occasionally, and generally with motive merely to break even after deciding I don't want the set in question, so I'm no expert. That said, I do have a few words of advice if you're getting out of the hobby and want to unload your precious cargo:
Fortunately for sellers, LEGO tends to be a product that appreciates in value, though there are caveats to that. Ultimately, the decisions to sell in bulk or as individual sets with/without instructions, with/without figs, with/without boxes, with/without all of the parts...can only be made by you, the seller, and it's a judgment call that will vary depending on your unique situation. Like many things in life, the more [work] you put into the project, the more [money] you'll get out of it.
Selling in bulk is a good way to get some quick and dirty cash, and it's also a quick "rip off the band-aid" method of liquidation that will be less likely to tempt you back into the hobby (compared to, say, opening a Bricklink store), but selling brick by the pound can almost be compared to selling baseball cards or comic books or [insert the name of smallish collectible item here] by the pound. Individual/identified/complete sets will garner more interest/value, but it'll take more time and energy on your part to ensure inventory accuracy, customer satisfaction and cost efficiency with shipping/handling.
I also feel the need to point out, just as a
general warning
to anyone who would do so:
Conducting business/exacting personal transactions on this site (in the
B/S/T forum
) is welcome and encouraged so long as all involved are benefiting and no shady shenanigans take place. People who use this site and its community for no other reason than to:
a) hawk their wares to maximize profit or
b) take advantage of helpful, nerdy boy-men with encyclopedic knowledge of the hobby
...will be tarred, feathered and driven out of here on a rail.
*

Edit:

Brickley's Words was a good source for instructions, but seems to have gone inactive around Dec. 2009