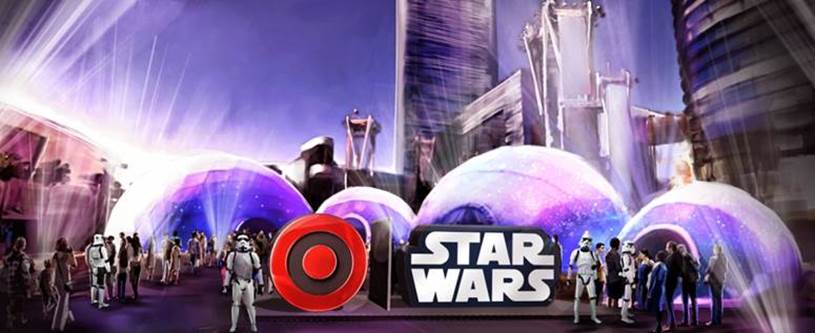 If you live in the Southern California area, you should know that this Saturday December 12 and Sunday December 13, 2015, LA Live will host the Target & Star Wars Galactic Experience at Chick Hearn Court. This event is free and runs from 10am to 10pm on both days. A series of dome structures provide an otherworldy and interactive experience. They feature a range of activities for Star Wars fans of all ages:
Galactic History Collection
– Check out Rancho Obi-Wan's world famous collection – some of the coolest and rarest Star Wars products and memories in the history of the franchise.
Use the Force
– The Force is strong here! Master your training, take on your opponents, and race across the desert to BB-8.
Galaxy Show
– Discover a galaxy of hidden Star Wars constellations.
LEGO Builders
– Help LEGO Master Builders create The Force Awakens TIE Fighter.
Star Wars Origami
– Make your very own Star Wars origami.
Target is aiming to be your Number 1 destination for all things Star Wars this holiday season and in a promotion ramping up to the theatrical release of The Force Awakens, they've released a companion site ShareTheForce.Target.com.