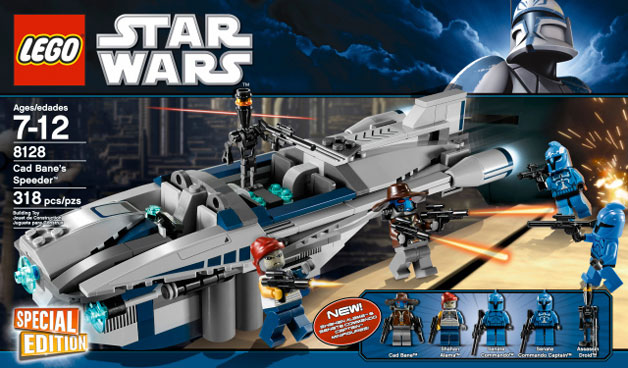 The next FBTB Parts Draft will take place on Saturday November 17th @ 10 am PST!
We'll be drafting 10 copies of Star Wars 8128 Cad Bane's Speeder for $27, about 50% off MSRP! (shipping charges will be calculated later for each participant.)
You can see the inventory for this set on Bricklink.
The draft will follow our usual rules.
Draft registration will commence on Thursday November 8th at 9 am PST, which you can do by clicking through to the topic linked below this post and simply posting "CADZOOKS!" Feel free to post any and all questions or comments in the thread; however, anyone posting "CADZOOKS!" before the clock hits 9 am PST on November 8th will not be allowed to participate.