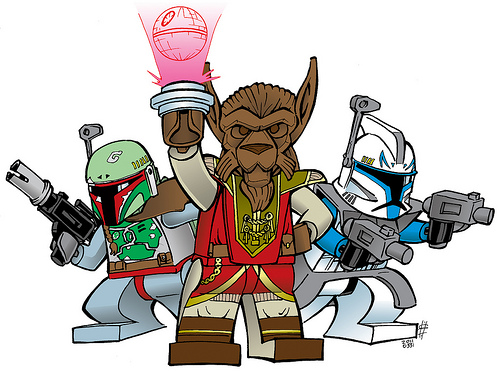 Update: Registration is now open. Click on the comments link below for more information and to register.
As promised, we are ready to unwrap the details of our little get together. There's a lot of information so please read carefully.
Attendance to Bothcon requires registration and there are only 20 slots. Each registered attendee can participate in the building contests and will also receive a Bothcon goody bag.
Here's what we have planned for the building contests:
– Speed build: We will be hosting a speed build competition with a set to be determined. (Prizes for first place to be determined)
– Alternate build: Using the same set, build an alternate model to be judged by a panel of experts (Prizes to be determined).
Bothcon starts at 11:00am on Saturday June 18 in an area to be determined. We predict that both activities will hopefully take no longer than an hour leaving you the rest of the day to enjoy the park.
As for the goody bag, here's what's inside:
– Well for starters, the goody bag is actually a reusable LEGO Star Wars vinyl tote bag. Get your nerd on while being green. Great for grocery shopping! Perfect for sleepovers!
– You'll also get a Jon Palmer M-wing Starfighter Kit. These kits are faithfully reproduced in old grays with the Bionicle elements in random sets of colors. You might get a blue M-wing, or one in dark orange, maybe even black. Many more colors available, randomly chosen for you!
– A Bothcon 2011 T-shirt with artwork by Greg Hyland (pictured above)
– and more! We'll unwrap more details about what's included in the goody bag the closer we get to the event.
Now, about registration, in order to involve as many community members as possible, we are limiting registration to one registered forum member per family. Please don't try and register your mom, dad, son, daughter, sister, brother, pet cat or anyone else you may be related to. Your friends and family are more than welcome to come and hang out, but we have a limited number of slots for the contests and an equally limited number of goody bags.
Visit the forum thread for more information on registration and to ask any questions you may have.