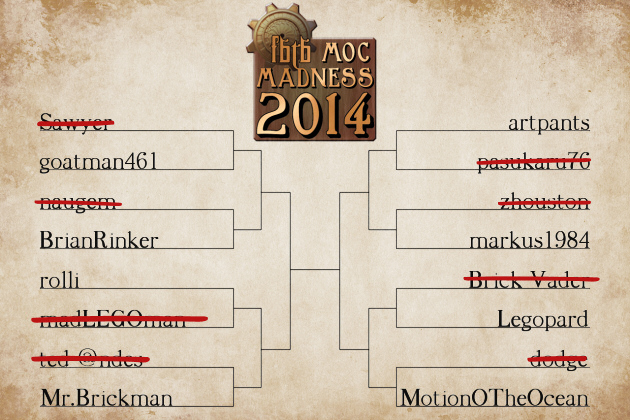 Poll results are in and we have our Elite Eight ready to move on to the next round.You guys know the drill, next build deadline is another week away at 11:59PM PST on Saturday August 16th. The challenge this round is Walkers. Here's the threads for the new submissions and polls once they're ready to go:
goatman461 vs BrianRinker
rolli vs Mr.Brickman
artpants vs markus1984
Legopard vs MotionOTheOcean
Hit the jump to see the winning models from the Sweet Sixteen round!