7596 Trash Compactor Escape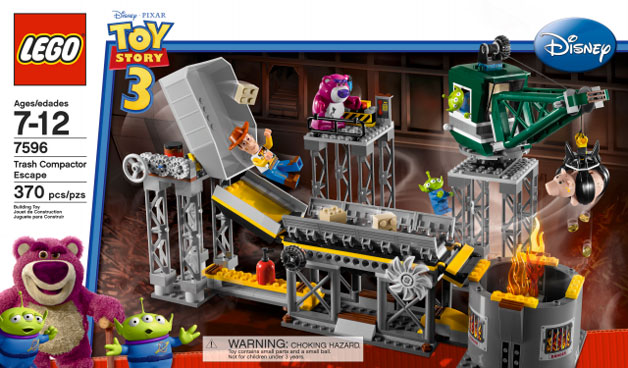 User Comments:
Bubblyhai

writes:
Pro: I like the dirty mini figs! Woot.

Con: I didn't like the build, conveyor belt and the claw doesn't really work that well.

Comments: I got the set as a bday gift, I wouldn't own the set otherwise. I thought the build was boring. I plan to strip the set down and use it for a MOC in the near future. The dirty mini aliens were my favů plus you get two of them.



buriedbybricks

writes:
Pros: Great part selection with some rare pieces and colours. Fun play features and a quick, simple build. Just 30 minutes with a 3 year old assisting.

Cons: The Minifigs are a little too unique IMO. The crane is a bit top heavy and it's winch is a tad too tight.

Comments: The only reason I bought this sets is because it went on clearance for $25, I'm not a fan of the dirty spots on the figs as it makes them far less usable. At that price it's a great parts pack with a load of useful pieces. My son and I just finished building it and he's been enjoying it all morning and the only problem he's had is with the crane. If they had weighed the bottom down or attached it to the compactor it would be much better. I rated this set a 6, but it would probably have been an 8 if the figures were the normal variety.