8087 TIE Defender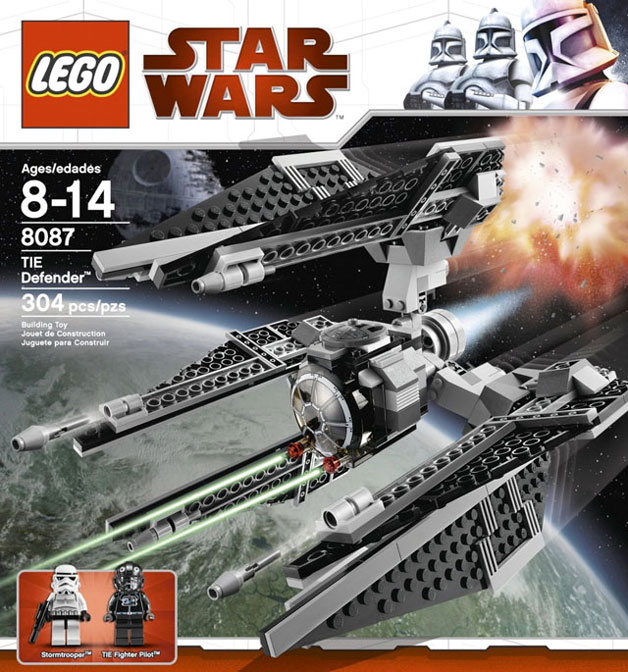 User Comments:
Tohst

writes:
Pros:
New Pilot
TIE!

Cons:
Price was terrible for what you got (Is it a pro that there were lots of sales mitigating this?)
New grey highlights instead of blue (I know this is going to be controversial)

Comments: Comments go here.
Lego has put out quite a few TIEs and a new EU one is welcome. However, the lack of blue highlights to thematically match previous TIEs (except for the last Darth Vader one which I had the same issue with) makes the thing look really boring. Plus, given the upgrades they have done for other sets, I can't be the only one wishing they'd do something with the TIE cockpit. Be BOLD Lego both in design and color.



MrCRskater

writes:
Pros: Yay, more EU vehicles! Looks real purty, too.
Cons: WAY overpriced, not a great build experience. Flick-fire missiles are worthless.
Comments: 304 parts for $50?! This thing had better have a working hyperdrive! But alas, it is just a cockpit with 3 symmetrical wing pylons. The build is lackluster, the figs are "meh." And the flick-fire missiles? Forget it. I modded mine to be just plain ol' laser points. However, this is one of the most impressive-looking 300-piece sets you can get, and the gyroscopic cockpit is kinda neat. Kinda cool, but don't even think about paying MSRP for this set. Catch it on sale.