8086 Droid Tri-Fighter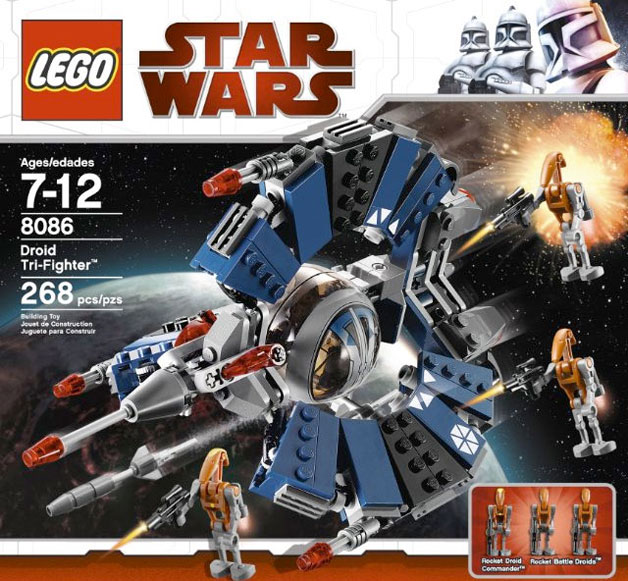 User Comments:
MrCRskater

writes:
Pros: Dark blue parts, swooshable, price is right

Cons: Build is too simple, not many play features

Comments: Again, the price is right, and the parts selection is quite nice featuring some retro pieces, dark blue pieces, an exclusive minifigure, etc. Only play feature is a pair of flick-fire missiles which work fairly well but seem oversized and out-of-place to me. Nice set overall, though.