8083 Rebel Trooper Battle Pack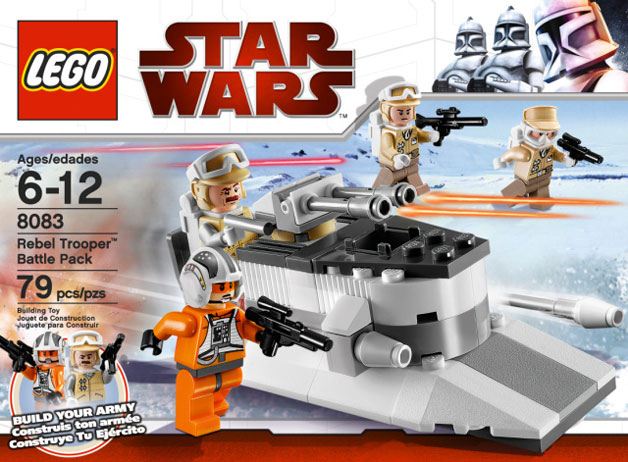 User Comments:
MrCRskater

writes:
Pros: New trooper hats are accurate, speeder is pretty cool

Cons: New goggles are too big and only look good resting on the hats. As expected, flick-fire missiles are worthless.

Comments: My biggest gripe with this set is that this is at least the 3rd version of an Echo trooper we've seen, and on the shelf with another version no less (7749 Echo Base)! Makes consistency an issue in my collection and MOC's. The speeder is well-built and kinda cool, but light on the play features. Not as nice out-of-the-box as the imperial Hoth pack, nor is it a great parts pack, but it'll populate your trenches.



Draykov

writes:
Pros: 2 new minifig torsos (pilot/trooper); new print for pilot helmet; new Hoth trooper helmet design; useful white/gray parts pack

Cons: ridiculously large goggles; meh brick-built gun; same old blasters are getting boring

Comments: The new Hoth trooper helmet is a mixed bag due to the ginourmously out of scale goggles, but the new torso printings are great and Zev's helmet print is a welcome addition. Gun/heat-ray thing is so-so, but decent parts. Given my niche interests, would have preferred an all pilots or pilots/astromechs pack.