So, having bought two of the "skulls in space" sets that were on sale on lego.com I decided I might try to make a pod racer for this contest using just those parts.
This is what I have so far. Only 1 pod so I don't get into the situation of using more parts than I have available.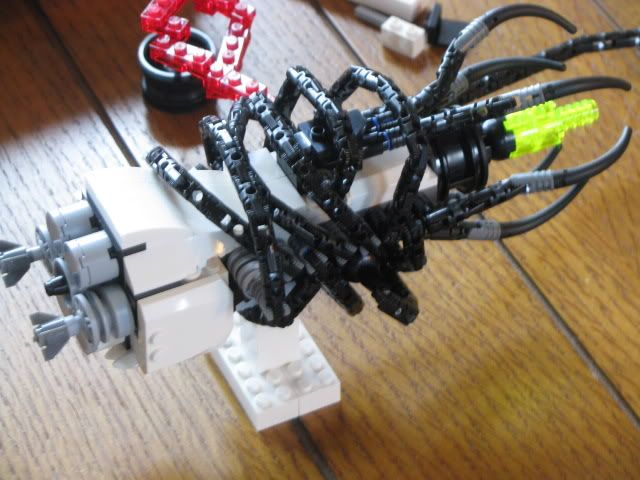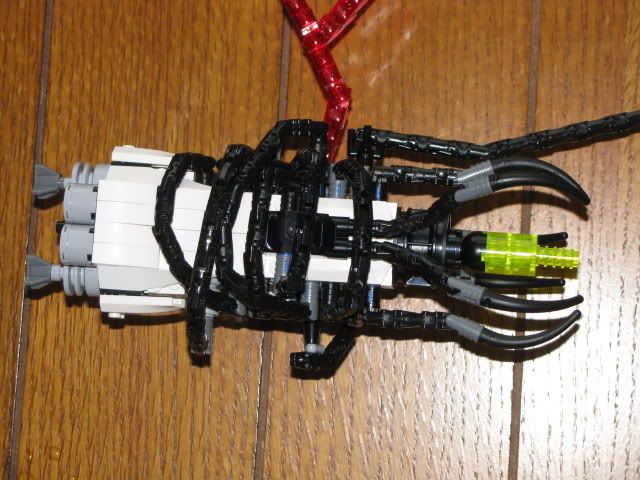 The general idea was to use the parts that make up the tentacles in the skull set as hoses that would pipe fuel around to different bits of the pod. Sadly the fact that the hoses are pretty much confined to a plane makes this work in a less than ideal manner. Of course keeping to just the one set (x2) really limits the color/shape of bricks available as well.
Things that occur to me that might work better would be:
To avoid using black in the main body of of the pod so the "hoses" stand out more, maybe cut down on the number of hoses keeping only to cooler bits and perhaps making the whole thing smaller. Also to take better pictures

Anyway before I take this apart to try again, I'd appreciate any advice or feedback.