Target Discounts 76057 Web-Warriors Ultimate Bridge Battle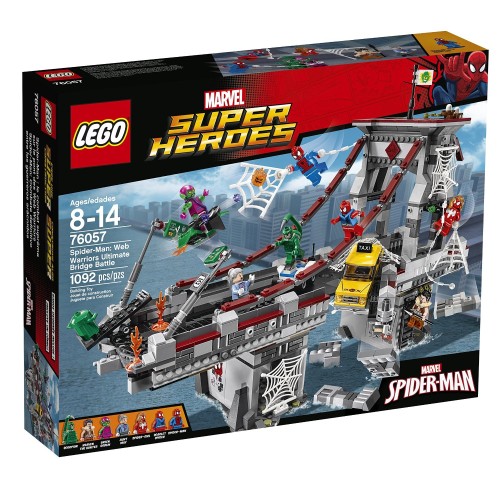 This set is actually in the backlog of reviews that I need to go write up and process, but I'll give you all a little bit of spoilers: I liked it (and my daughter loooooves it). It's one of the pricier Super Hero sets out there, but delivers a whole lot of unique figures and play features in the package, and makes for a good display piece. Seeing it on a discount right before Christmas is huge, and you can get it through Target.com and use Store Pickup if you need a last minute gift idea. I'd suggest grabbing one before all of the LEGO sets vanish in the week leading up to Christmas. Since this is Target, Red Card holders also get an additional discount on top of this too.
Go buy 76057 Spider-Man: Web Warriors Ultimate Bridge Battle at Target.com before this offer is gone!