[SDCC] LEGO Comic Con Exclusive Rocket Raccoon's Warbird Revealed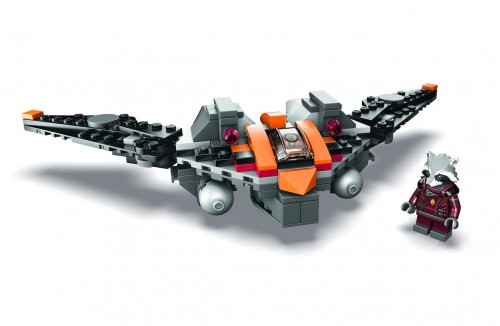 Earlier today, the Wall Street Journal revealed LEGO's retail exclusive for the 2014 San Diego Comic Con, Rocket Raccoon's Warbird from Guardians of the Galaxy. The set looks to be a mini version of his ship. Without seeing the back, it's hard to tell if it's done in the same style as the chibi-style ships like previous years' retail exclusives (there could be a set of handlebars a la Darth Maul's cave racer) or if it's just a MINI ship. Rocket Raccoon does feature a new set of threads though so there's that. The minifig giveaways, if any, have yet to be revealed.
Rocket's Warbird has 145 pieces, a new suit for Raccoon and will cost you $39.99. Yawns are free. The 2014 San Diego Comic Con kicks off next week starting with Preview Night on Wednesday July 23rd.