Target Continues With The Price Slashing: 6866 Wolverine Chopper Showdown For $12.80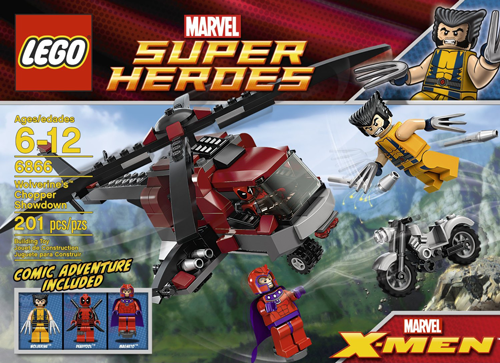 Target has slashed the price of 6866 Wolverine's Chopper Showdown by 36% off of $19.99 MSRP. The set is now a mere $12.80. And not to sound like a broken record, but if you have a REDCard, you'll save an additional 5% off on top of the already reduced prices and get free shipping. This set comes with Wolverine, Deadpool, and Magneto and a pretty nice helicopter model.
Thanks to Tohst for the heads up.