Amazon Discounts 75002 AT-RT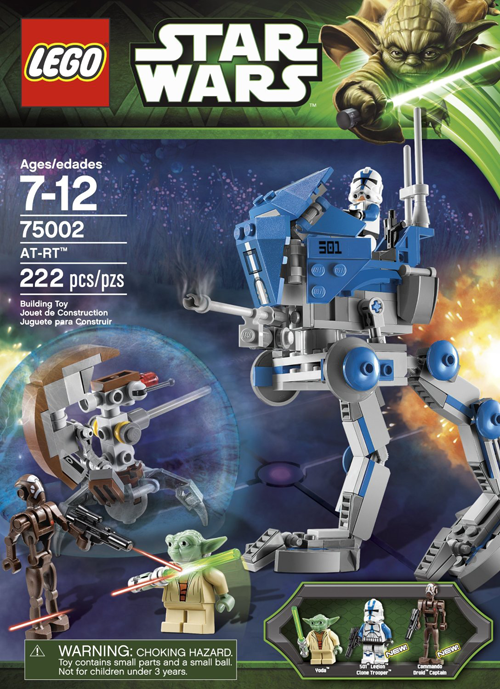 Both Amazon and Target have discounted the excellent 75002 AT-RT down to $16.15, down from $19.99 MSRP. It's a penny less at Amazon. Target offers free shipping on the item; REDCard holders will also see an additional 5% off. Amazon has free shipping if you're a Prime member, but let's be real here, epic ground battles played out on your living room floor require more than one walker to stomp around, so you can't just order one now can you? Order 2 to hit free shipping if you're not a Prime member.
I would have done a fourth post for the Desert Skiff set, but Amazon raised its price on that set back up to $18.19. Target still has it listed for $16.15 but in store only.