Walmart Discounts Exclusive 9525 Pre Vizsla's Mandalorian Fighter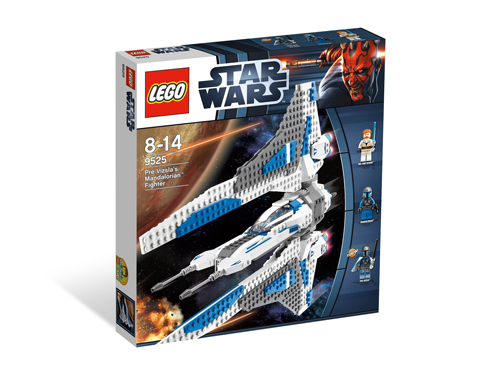 Walmart is currently selling their Star Wars exclusive set, 9525 Pre Vizsla's Mandalorian Fighter, for 20% off of MSRP of $49.99 with free sitetostore pickup. It is now $39.97 hitting that much sought after golden ratio. This is the first time I've heard of this set seeing a significant discount. The set comes 403 pieces and minifigs of Pre Vizsla, Obi-Wan Kenobi, and a Mandalorian.
They are also selling 8092 Luke's Landspeeder. This is a GREAT original trilogy set featuring five classic minifigs: Luke, Obi-Wan, C-3PO, R2-D2, and a Sandtrooper, six minifigs if you count the sentry droid. This is newsworthy because this set is also a Walmart exclusive and is sold out at LEGO Shop@Home.
Thanks to Raistlin