Target Sells 10221 Super Star Destroyer For $256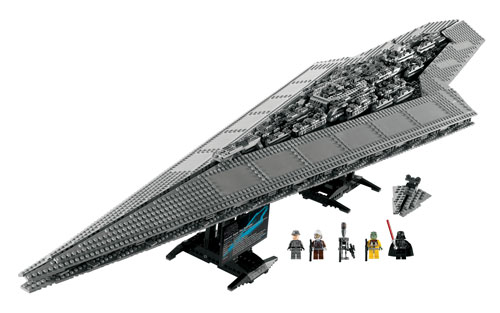 Update: It seems Target wizened up to their own follies. The base price is reset back up to $399.99, netting the promotional discount a savings of $80, bringing it down to $319.99. Were you able to score one and see your order get processed at the $256 price? Let us know in the forum thread.
Target.com is losing their minds. They are already offering 10221 Super Stary Destroyer with a 20% discount, down to $319.99. It qualifies for their current "spend $50 save 20%" promotion. Add it to your cart and you'll get an extra 20% off of that price bringing your total down to $255.99 at checkout. There is also free shipping on this item. Got a Red Card? Get an additional 5% off of the total price. And it looks like there is a quantity limit of three per order. Tax applies obviously but still! $256! That's a savings of 36%!