LEGO Stores May 3rd- 4th Promotion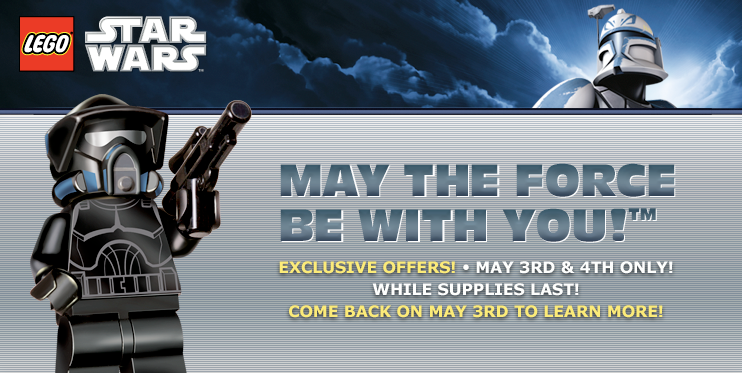 In honor of Star Wars Day, LEGO [email protected] and stores are offering an exclusive Shadow ARF Trooper free with a LEGO Star Wars purchase of $75 or more. There will also be a LEGO Star Wars poster. Promotion runs Tuesday May 3rd and Wednesday May 4th.
Rumor has it that everyone who does this will also qualify to win a 1st edition UCS Falcon, and that there will be other sales and promotions including free shipping with orders of $75 or more.
For the entire month, there are also the following promotions
>>Buy 2 get 1 free on Star Wars keychains
>>free Minifigure Ice Cube Tray with $75 purchase
>>double VIP Points with purchase of 7326 Rise of the Sphinx
May the Fourth be with you! (on May 4th)