LEGO Exclusive at San Diego Comic Con: Bronze C-3PO
This year at the San Diego Comic Con, LEGO will be giving away a one-of-a-kind solid bronze cast C-3PO minifigure, much like the sterling silver one given away at CIV. This will be the only exclusive as LEGO is NOT offering any other limited product.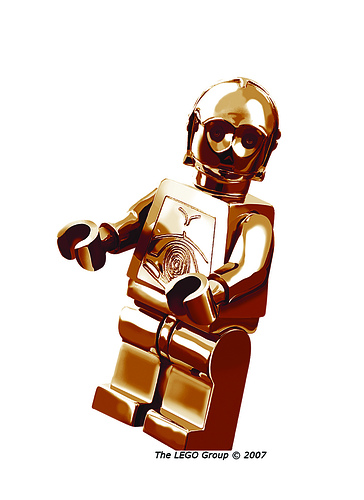 I think they're just using the same Threepio image and just adjusting the color, but that's just me. And yet another droid to slip through my fingers.